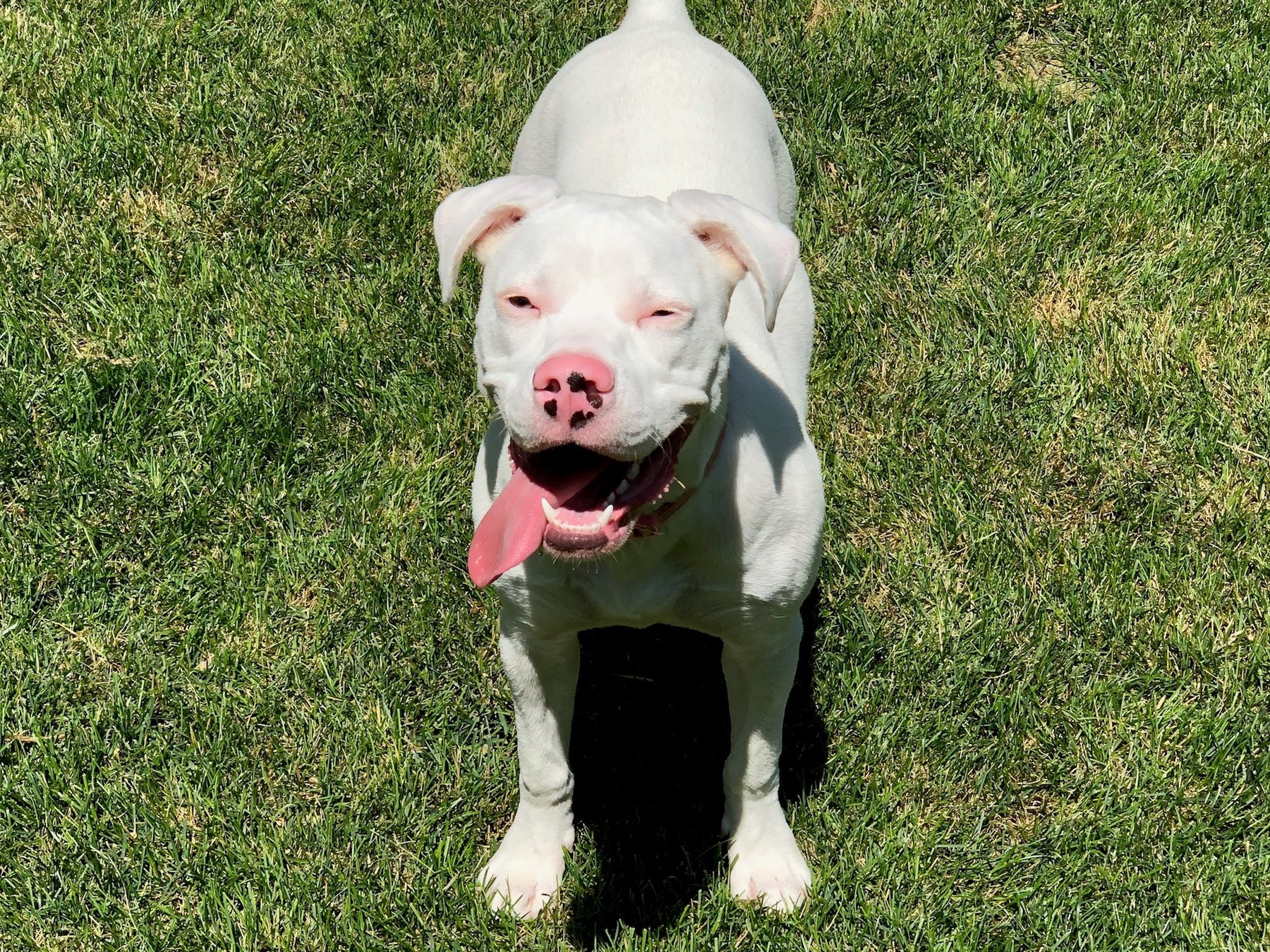 Outgoing Ollie
This week's Dog of the Week is Ollie of Paw Paw, MI. 
From Ollie's family:
Ollie became a member of our family 12 months ago from A and S Rescue. Upon arriving at our home Ollie and our 4 year old lab mix Melo instantly became best friends and partners in crime.
She is very outgoing and she loves to run around in the back yard during play time and give kisses to her parents during snuggle time. We couldn't imagine our lives without Ollie and we are so thankful that she is a part of our family. 
Ollie loves Petipet's Calming Bars because they help with her anxiety when her parents head out for the day! We would like to donate a six month supply of Calming Bars to A and S Rescue, in Ollie's name, to thank them for bringing Ollie to our home and for the work they do in finding permanent, loving homes for dogs like our Ollie.    
PETIPET: 
On behalf of Ollie and her family we are sending a six month supply of Calming Bars to Ollie's Parents for being loyal customers and A and S Rescue for the work they do with fellow AmStaffs and Pit Bulls!