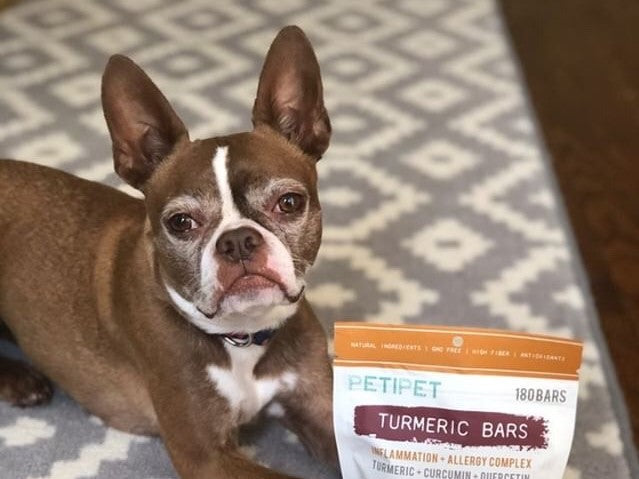 Ruby
Meet Ruby. Ruby is a Boston Terrier rescue from Wisconsin and she will be celebrating her 6th birthday in just a few days. 
She has several adorable interests including:
Being super snuggly and sweet
Giving kisses
Eating Wisconsin cheese
Going on walks
Taking good care of her plushies (she likes to nuzzle them)
Endless hours of fetch
Laying out in the sun
Stealing blankets 
One more fun fact about Ruby she has 'RBF' (resting brat face) but she is NEVER grumpy.
Ruby has been loving the Turmeric and Omega DHA Bars. Give her a follow @ruby_theredboston and use the promo code 'RUBY' for 30% off your next order.