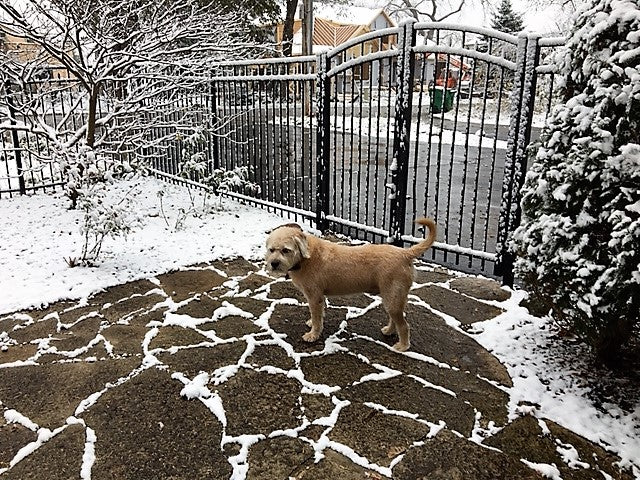 Constable Peekay
This week's Dog of the Week is Peekay

 

of Crystal Lake, IL. 
Peekay's mommy was a Paws Chicago foster and her first and only assignment was Peekay (f/k/a Constable). The plan was to take care of Peekay for a few weeks until a forever home was found. 
Nursing Peekay through a bout with Parvo helped them to form a bond that was too strong to break when the foster period ended. Peekay's  fierce loyalty and generous affection has endeared him to his whole family. 
He splits time taking care of his family and grandparents. He puts up with quite a bit. Since he was fostered/adopted he's welcomed a number of new family members, both biped and quadruped.
Petipet's Calming Bars have helped Peekay resist the urge to tearing various Dolls and toddler-toys to shreds and Petipet's Turmeric Bars have helped with the seasonal itching/scratching. 
We would love for Peekay to be your dog of the week. We will give him the Bars and extra love this holiday season to remind Peekay how important he is to all of us and what a special gift he continues to be.