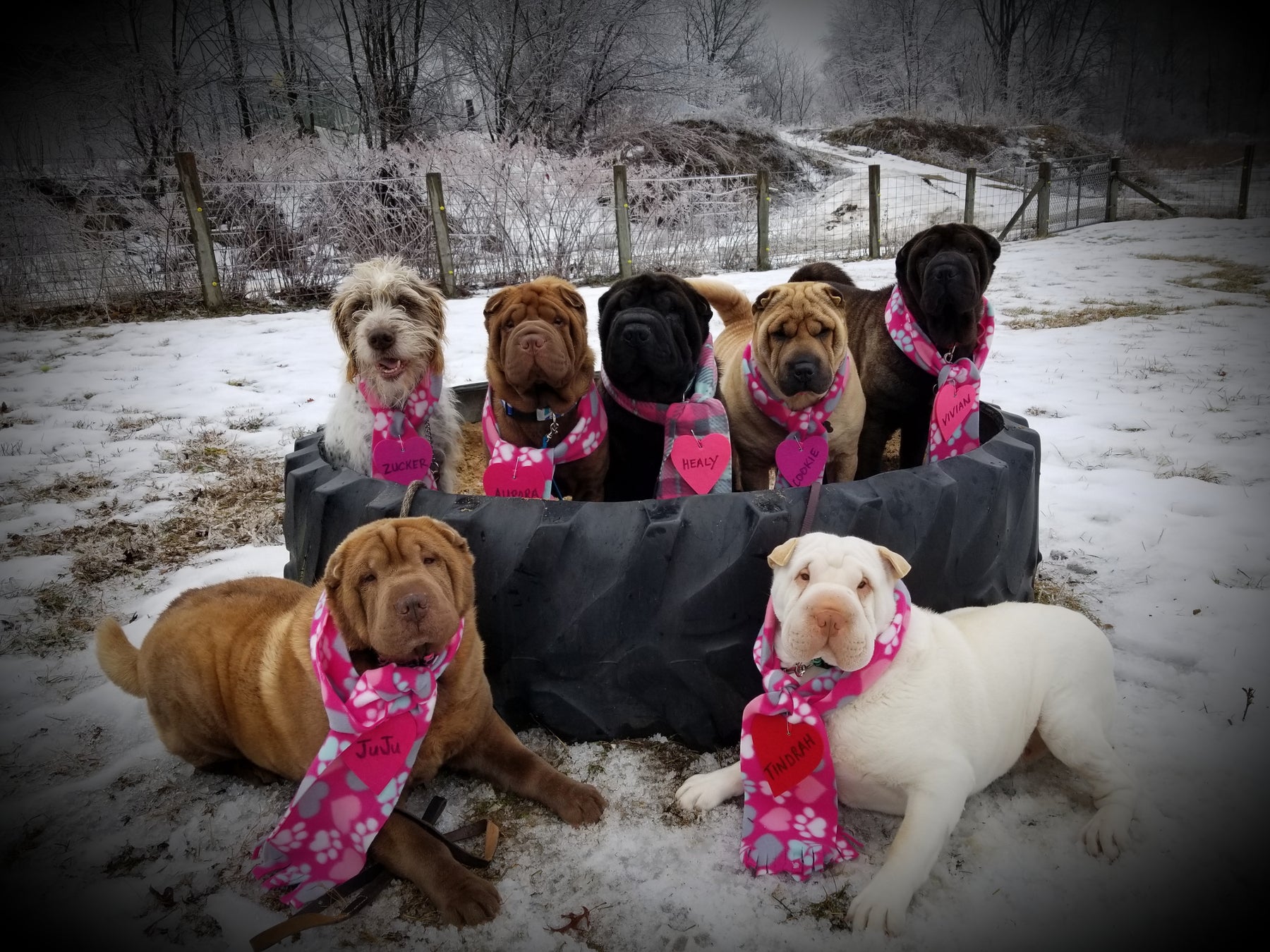 Chase Pack
This week Petipet is very excited to announce our first 'Pack' of Superstars....the Chase Pack of Belmont, Michigan!
This pack of friendly, loyal, photogenic and adorable dogs are made up of six Chinese Shar-Pei's and one German Wirehaired Pointer. 
Zucker the Wirehaired Pointer is 13 years old followed by:
JuJu 10; Cookie 8; Vivian 7; Tindrah 4; Healy 3 and Aurora 2
All seven of these impressive pups are therapy dogs and love visiting nursing homes. They are all AKC and UKC registered and participate in Confirmation, Rally, Obedience, Agility, Barn Hunt, Lure Coursing, and three new sports, Fly Ball, Nose Work and Drag Racing.  
This pack is very lucky to have a mama like Tina who provides lots of love and attention and keeps them all healthy and happy with their favorite Petipet product, Turmeric Bars.
Thank you Tina and the Chase Pack for your loyalty and all you do for people in need. 
We normally only post a couple pictures of our Dog of the Week but we couldn't resist....enjoy!