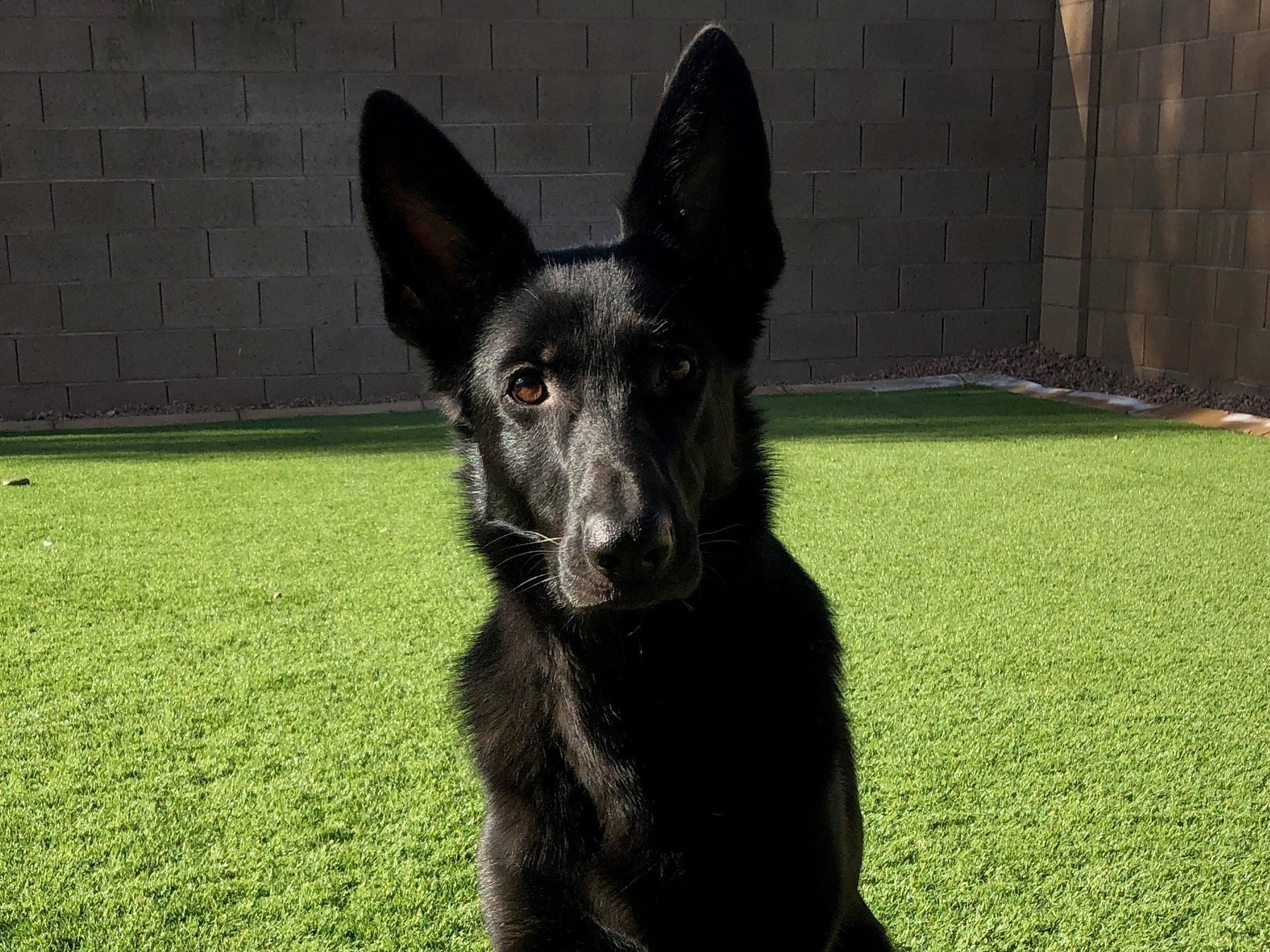 Nova
Meet Nova of Peoria, AZ. 
Nova is a special dog who has been through a lot in her first year. She is our second German Shepherd. Both her and her older sister Roma (2 years old) were brought to us from Shewana German Shepherds up in Woodstock, IL. 
Nova's parents lived in Illinois for years but wanted to escape the Winters. Rather than just talk about moving (like most Chicagoans) we packed up and moved to sunny Peoria, Arizona. 
With Roma in the back seat we made the trip across the country and settled in to our new home. Something didn't feel right though and we knew it was time to bring another pup into our home.
Enter Nova. 
Still in Illinois, Nova was driven across the country by the fine folks at Shewana and she immediately bonded with Roma. As young pups do, they were very playful and certainly enjoyed each other's company.
While at training class one day we noticed a limp in Nova and took her to the vet the next day. At six months old we discovered that she suffered from hip dysplasia, which is an abnormal formation of the hip socket and can cause painful arthritis of the joints.
Devastating news for us, it was a very sad day in our home but we knew we had to help her. We've done our best to keep her weight down which has helped but we knew we needed to find a supplement that helped to ease the pain.
Petipet's Mobility Bars have been a saving grace for us and Nova. Right away we knew this was exactly what she needed and although we always keep a close eye on her, she is as playful as ever and moving around like a 1 year old healthy pup should. 
Her favorite things are going on hikes with her mom and laying out in her pool taking in the Arizona sun. 
We would love for Nova to be your dog of the week so we can share our story and hopefully help other pups out there that suffer from hip and joint pain. We are grateful that we can help Nova live a discomfort free life.