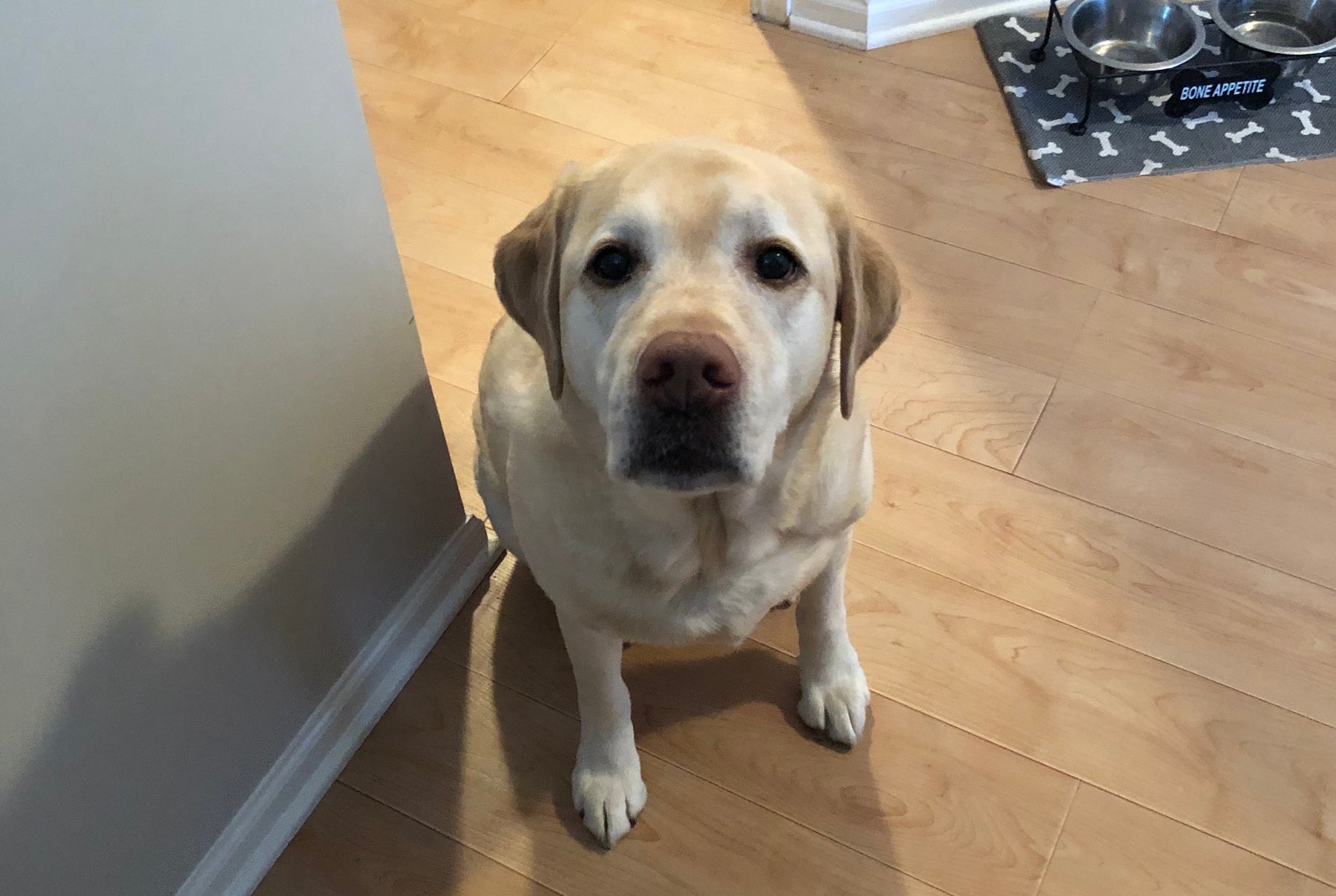 Gracie Gates
From Papa:
Gracie is a 9 year old yellow lab that constantly gets mistaken for a puppy on her walks. Her three favorite things in life are treats, people, and sleeping on the bed... probably in that order.
She can do a ton of tricks. Some of her more impressive ones are going down the playground slide by herself, finding specific toys on other floors of the house on demand, and doing a yoga stretch. She's very motivated for food.  
Whether you are having a bad day or a good day, she will make you feel happy.   She loves to give kisses and be petted. Her favorite spot is laying between your feet at night. She is the perfect dog and of course, a big Cubs fan.
Gracie loves all of the Petipet treats but her favorites are the Turmeric Bars that I truly feel keep her healthy and the Mobility Bars to help her hips. For a 9 year old I am very pleased with how she's doing since introducing her to Petipet.