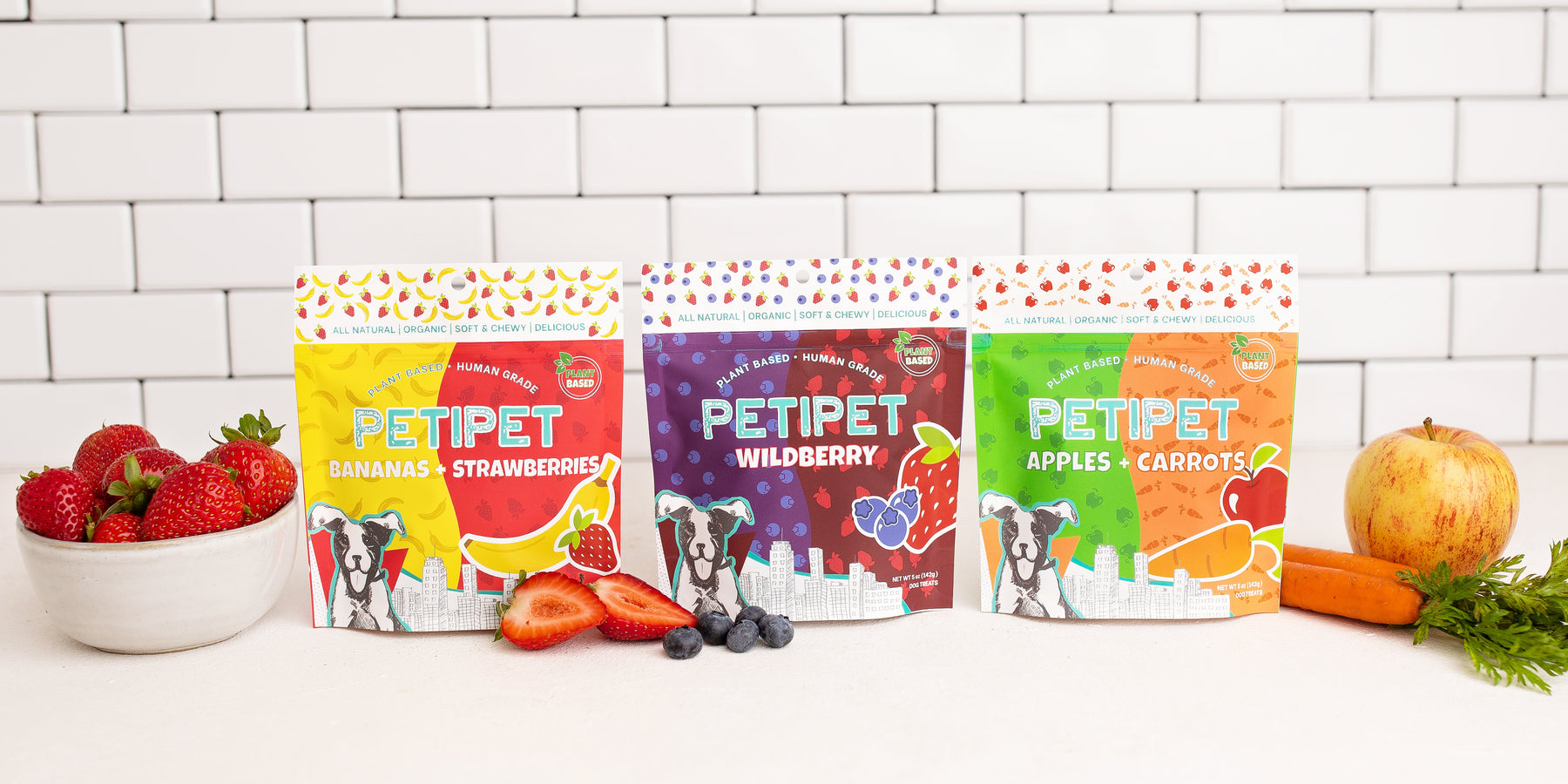 Petipet expands distribution throughout Florida
PALMETTO, FLA. — Petipet, a pet treat and supplement brand by Wilmot Pet Products, has expanded its distribution through a partnership with distributor Choice Pet Products, which will offer the brand's products to independent pet retailers throughout Florida. The partnership further expands Choice Pet's distribution portfolio.
"We are excited and proud of our new partnership with Choice Pet Products," said Matt Setlak, vice president of business development, Petipet. "Their commitment to curating quality and innovative products made them a perfect fit. We look forward to working with the Choice Team on growing and supporting all our customers. Bob and his team have a great relationship with their customers. We are very excited to have such a great distributor in the Southeast."
Founded in 2017, Petipet specializes in human-grade, plant-based, GMO-free functional pet treats and supplements formulated with fruits and vegetables.
"Petipet's fruit and vegetable treats and all-natural supplements are a great addition to our product lineup," said Bob Sledzinski, vice president of brand development, Choice Pet Products. "Their treats and supplements are human-grade and made from fresh ingredients, including apples, carrots, blueberries and strawberries."
Petipet currently offers supplement bars in Hemp, Turmeric, Calming, Omega DHA and Mobility varieties, and Fruits + Veggies Bites treats in Wildberry, Bananas + Strawberries and Apples + Carrots varieties.
"Pet parents will appreciate offering their pets these limited ingredient treats and supplements which contain no fillers or GMO ingredients," said Janet Carter Smith, president of Choice Pet Products. "We couldn't be happier about our partnership with Petipet and look forward to offering their high-quality products to the independent pet retailers in our network."
The partnership with Petipet is just one of the many distribution partnerships Choice Pet Products has announced this year. At the end of January, the distributor made its first foray into the frozen pet food space, adding The Bear & The Rat's frozen yogurt dog treats to its portfolio.
Read the full article here.