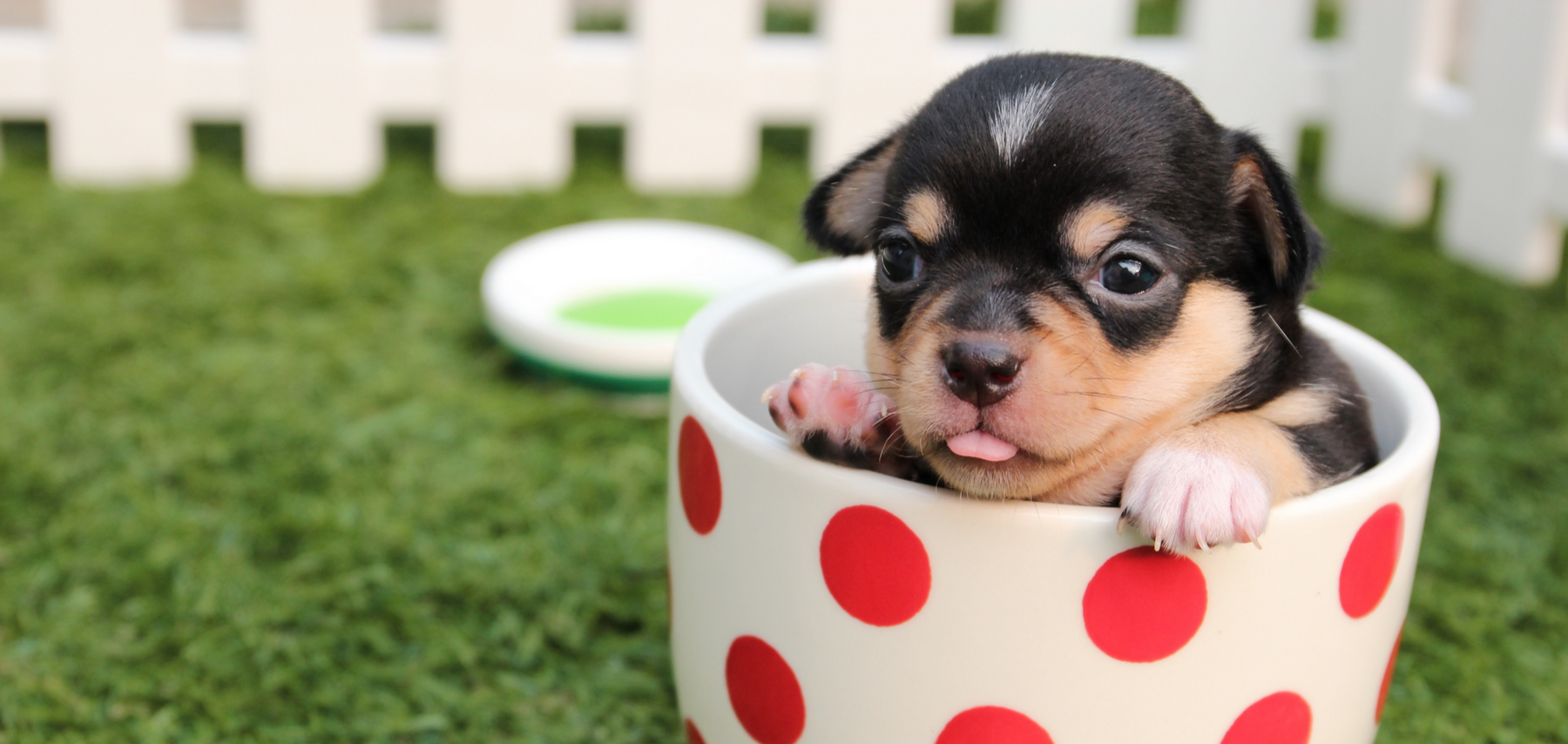 7 Dogs to Follow on Instagram
7 Dogs to Follow on Instagram
Following dogs on Instagram sprinkles your feed with blissful moments of pure happiness.
You've probably heard that there are dogs that are instafamous. There are. You might even be following some of them.
The number of followers for the dogs we've collected here ranges from 2000 – 2 million!
Give these pups a look and see if you aren't just dying to follow them to see what they do next.
Captain Chunk
If you love fat puppy bellies and expressive faces, you have to follow Captain Chunk. His sad face is heartbreakingly funny. Pretty much any face he makes is hilarious. You will fall in love with him instantly.
In one, there is a platter full of raspberry topped cupcakes. The Captain's little face seems to say that he thinks it's very rude to deny him sweet treats.
Belfi
Goldengirl Belfi has just about everything you love about Goldie Hawn repackaged in a dog. She can be a gorgeous diva in one pic and an absolute goofball in the next. Belfi can find mischief, make mischief, and just be a bad girl in general. But the next day, the picture is poignant and emotional and full of love. Oh, and her use of headscarves is quite fashionable.
Enzo
Vincenzo Pepito's wardrobe is better than yours. That's not an opinion, it's a fact. He has more fashion sense in his pinky – no, dew – claw than, well, anyone. And his owner is a top rate photographer. Vincenzo lives in Palo Alto, CA so you'll see beachy pics – but you'll also see Enzo in far-flung places like Texas, NYC, and Seattle.  
Loki
Loki the Wolfdog is a majestic, beautiful, sweet husky that gives kisses. Those three things do come together even when the pictures are magical and ethereal. Loki is often pictured in wilderness settings, and when you're observant enough to catch it, with a Sasquatch.
Snowy
Snowy the Fox Terrier is such a cute fluff that it's hard to think she could even be real. Just to make it all that much more adorable, one of her ears is always up and the other down. If you like dog videos, her owner posts great clips regularly. See Snowy swim in a Northern California bay, find a hidden treat, encounter a cat, and more.
Moony
Follow Moonywalkingwhippet and lose yourself in his peaceful sweetness and elegance. Of course, he can be a doggy dog, but a lot of the time he is photographed in precious, serene moments. Like as a wedding attendant or while eating an ice cream cone.
Charlie
You can jump in on the beginning of charlieandthecutefactory's instajourney. He's a red and white mop of adorable Maltipoo. If you loved Barkley on Sesame Street, Charlie is a tinier, cuter version. He's still on his rise to fame, so catch him now and watch this super cute puppy grow up.
Follow these dogs on Instagram and, if you have a pup of your own, why not make him or her an account too?