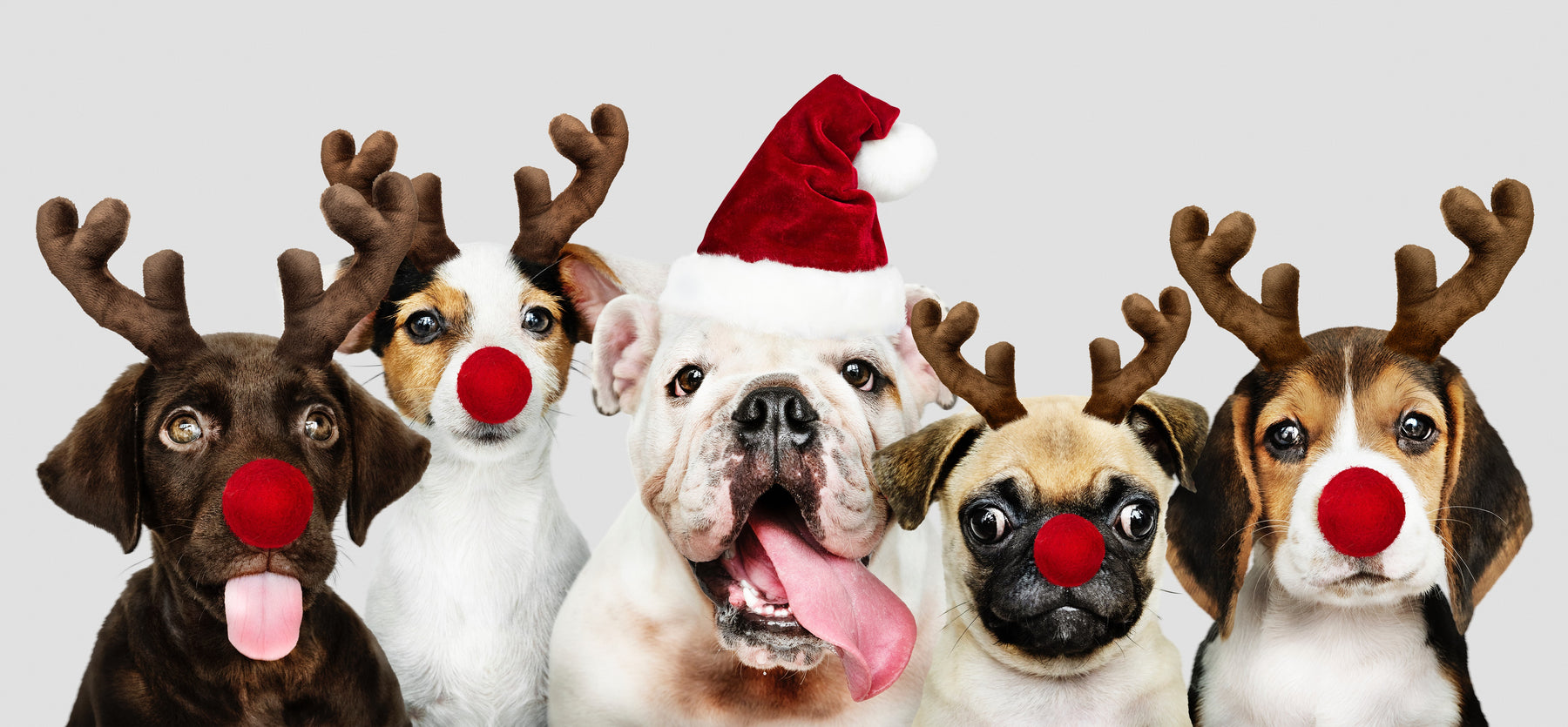 Holiday Gift Guide

At Petipet we love quality products and the fun, hip brands behind them so much that we can't keep them to ourselves!  Check out our Ultimate Dog Gift Guide below to find a new favorite for your furry friend.
1. Our own, brand new Puppy Bars.  Just launched last week, these all-in-one supplements give your pup everything they need like colosturm, brewer's yeast, and DHA without any of the fillers!  Did we mention we're running an awesome promotion right now?  Use code GIFTGUIDE for 40% off.
2.  Woof & Wild's Everett Bandana...well let's be clear, pretty much any bandana from this awesome shop out of Portland Oregon takes the cake.  Why?  Because they are handmade, ship for FREE, and every sale helps a dog in need.  Talk about winning!
3. Every dog should be looking good this holiday season and Clive and Bacon has got it covered...and personalized.  From choosing the pattern to the hardware, and even adding your pup's name to the collar, Clive and Bacon thought of it all.  Plus they too donate $1.00 from every purchase!
4. Looking for a great stocking stuffer? For less than $8.00 The Three Peaks Company will create a custom, wooden dog tag for your four-legged friend.  BONUS: their wooden dog ornaments are less than $7.00.  
5. Who doesn't want a snood for the holidays?  With Klausing even your pup can look on point.  From sherpa lined to buffalo check, Klausing has a wide variety of snoods to choose from.  We're pretty partial to their dog beds too!
6. A matching backpack for your dog?  Yes please!  Pups Who Pack's backpack harness, created by backpack designer Maggie Modena, means no more forgetting anything like waste bags, toys, or water!  You'll always be ready for adventure with beloved friend with a Pups Who Pack backpack.